"What Size Dumpster Rental do I need?"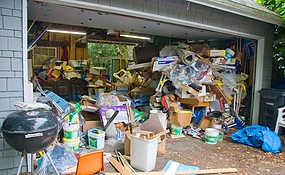 If you've ever had to clean out your garage or help clean a friends backyard, you've probably asked yourself one simple question "What size Dumpster Rental do we need?"
If your sick of that eye sore that has been piling up in your back yard for the past 5 years or you have a messy construction project that will have you stuffing your plastic city containers with debris for the next decade, then you need a dumpster and you need one like yesterday! Now the hard part, What size dumpster rental do you need? Well after reading this guide you should know exactly that.
First question you should ask yourself is, "What is the bulkiest item I need to get rid of?" If its anything bulkier than say a love seat you will probably need a container size of 10 cubic yd and up. If you have a bunch of small items ( bags, clothes, boxes, old lamps etc.) a 3 cu yd "rent a bin" size might do the trick. Here are the different size dumpster most trash bin rental companies carry. Which one will be right for your next project? Let's check out the 4 most common size dumpsters in the Waste Industry.